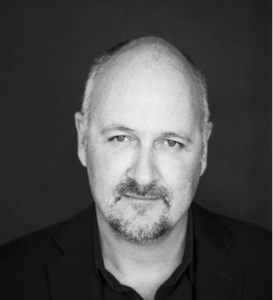 Gary Bartholomew
Managing Partner & Founder
Mr. Bartholomew has specialized in investing and building early stage companies as CEO and Chairman in both private and public markets, with a focus on technology, global financial services and capital markets. With 25 years experience, he has built over $1.5 billion in market capitalization within tech companies, managed over $3 billion in assets, raised over $500 million in equity capital and has consistently generated significant returns for investors. He has obtained his BSc in 1983 from the University of Waterloo and is one of the founding members of the Centre for Business, Entrepreneurship and Technology and the School of Global Business and Digital Arts at the University of Waterloo.
• Start-up Technology Businesses
• Fixed Income and Capital Market Structures
• Vision and Strategy Experience
• Restructuring and Turn Around Experience
• Creating Strong Internal Cultures
• Government Lobby Expertise
• Valuation
• Strategic Partnerships and Acquisitions
• Corporate Governance
• Arrange and provide necessary equity financing
• Market and operational support to the management team through guidance, advice and mentorship
• Liquidity potential by moving from formation to public markets or acquisition
• Direct management involvement through investor relations, marketing, legal, exit/IPO or RTO
• Technical management and know how
• Financial advisory services
• Product development resources
• Knowledge and relationships in capital markets (such as commercial banks, international institutions, private equity)
• Hands on risk management and mitigation
• Connections with incubator, accelerator and educational programs
• Feedback and oversight through newly developed, innovative performance based management methods
• Continuous valuation analysis with the Human Velocity Software
• Remedy weaknesses and reposition assets accordingly
• Applying insight and expertise to continuously improve investment strategy and tactics
History
As University of Waterloo Graduates and locals in the community, we have been integrated into the Toronto-Waterloo region for over 40 years and have a key interest in actively helping local start-ups succeed and reach their full potential.
We have long running history in entrepreneurship and commercialization in financial and technology industries. We also have experience in asset management and a deep level of understanding in programming and engineering. Combined, we have built over 12 companies at $1.5B in market capitalization as entrepreneurs and small business owners.
xRM Global Inc.
Seed: $1,000,000
Sold: Unrealized valuation at $1,500,000
Return: 50%
Wealth Intelligence and Relationship Management platform, company listed on the TSXV in 2009 and launched their platform in Q1 2010. Company delisted to rebuild the technology and is set to re-launch.
Cervus Financial Inc.
Seed: $1,500,000
Sold: $1,700,000
Return: 13%
(TSX: CFG) Automated Mortgage Lender and Wholesaler in Canada, created in 2004 and exited ahead of the mortgage meltdown as Canadian Banks forced the company out of market and was eventually sold to Macquarie Banks in 2007.
Basis100 Inc.
Seed: $4,000,000
Sold: $50,000,000
Return: 1150%
(TSX:BAS) Internet mortgage processing system in Canada and USA, created in 1998 with IPO on the TSX and original investor exit in 2000.
iGate Technologies Inc.
Seed: $500,000
Sold: $3,000,000
Return: 500%
Financial Services Gateway for mobile banking and trading, created in 1997 and was sold to Sun Microsystem's affiliate in 1998.
Internet Payment Processing Inc.
Seed: $5,000,000
Sold: $5,000,000
Return: 0%
Internet Payment Company in Canada, created in 1995 and was unable to get regulatory approval due to government intervention, the initial capital was returned to investors.
Design Recovery Inc.
Seed: $150,000
Sold: $500,000
Return: 233%
Company commercializing academic software technology to fix the Y2K problem, global license to IBM, created in 1994 and sold to Jefferies Partners, NYC 6 months later.